I did it, I actually did it! I finished my part for my 2013 Mirabilia Round Robin, after a sleepless night or two. May I present to you Angel of the New Dawn...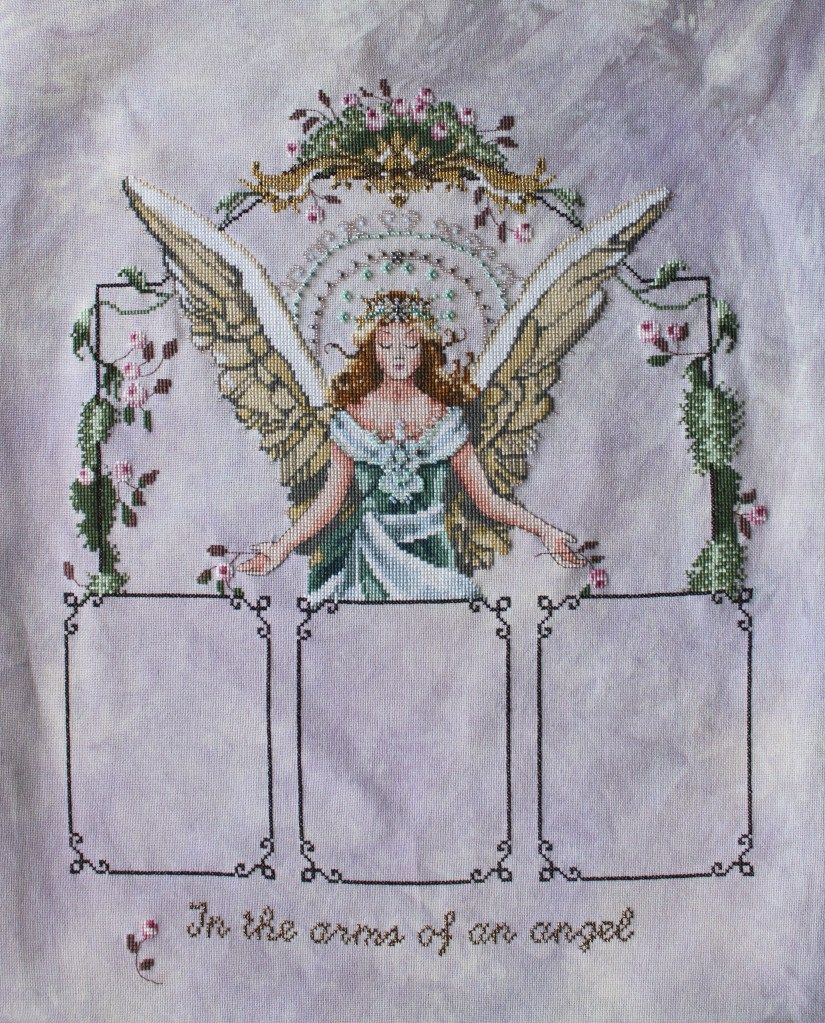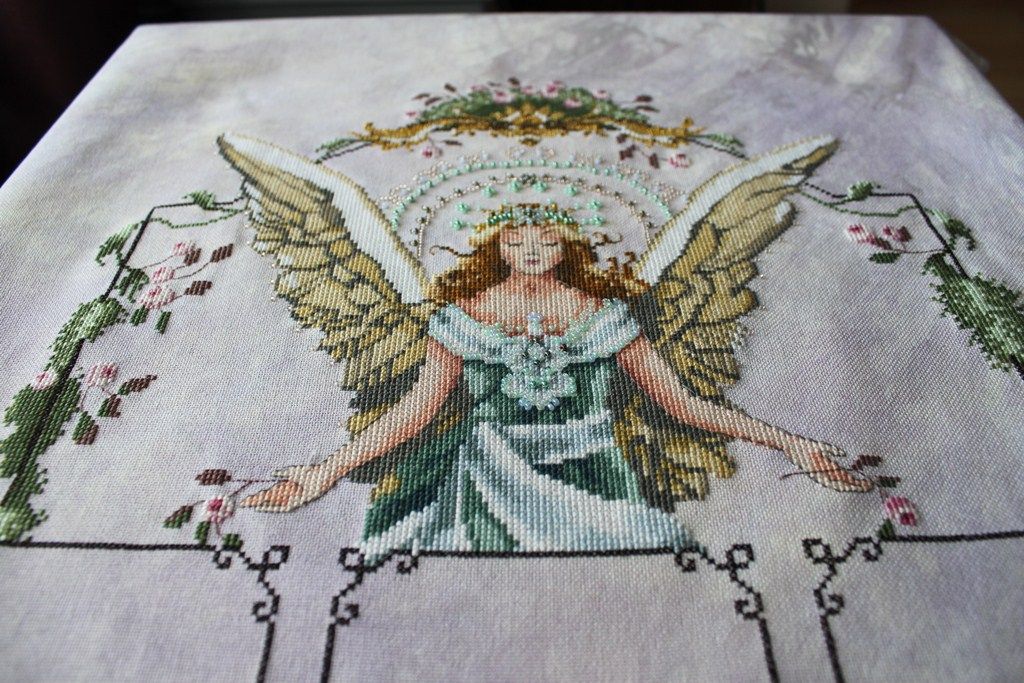 This is stitched on Picture This Plus Heather, in 28 count Lugana. I really love this fabric, and my angel really pops. She looked quite boring on the pattern cover, but the colours are brighter and more sweetly pastel at the same time, especially once I'd added the beads.
Three fabulous ladies will be stitching on this over the next nine or so months. In the left hand box will be one of the fairies from Spring Topiary Garden, inverted so that she faces inwards; in the middle, Madonna (and baby) of the Garden; and last but certainly not least, on the left, the hunky Archangel. So, yeah, even though my theme is In the arms of an angel, only two of them are actually angels. I just didn't like the other angels, or they didn't work with my layout. I haven't quite figured out what to do about the bottom part. The title looks, well, a little wispy and wimpy. And I wanted to stitch another rose to the right, and a "subtitle", something like 2013 Mirabilia Round Robin, followed by all of our names, but I ran out of time to make it work. Right now, this piece is about to cross the pond, to Jo of
Serendipitous Stitching
. She called dibs on the hunk :)
Oh, and I mentioned a giveaway in my post title. I am so very happy that you have all decided to follow my blog (and grateful to Karen for sending you to say hi). Welcome everyone! I look forward to getting to know you all better through your comments and your own blogs. So, to show my appreciation, I thought I'd have a small, winter-themed giveaway. Appropriate given today really feels like winter here, with outside temperatures around -29C (or -20F) with the wind.
First up is a duplicate copy of the January 2013 issue of Cross-stitch & Needlework, which features the oh so lovely Winter Faerie designed by Nora Corbett of Mirabilia fame, as well as a Little House Needleworks, "Cardinal Winter", which I liked so much I unknowingly bought it three (!) times, along with a skein Crescent Colours English Ivy (not shown) to stitch it with.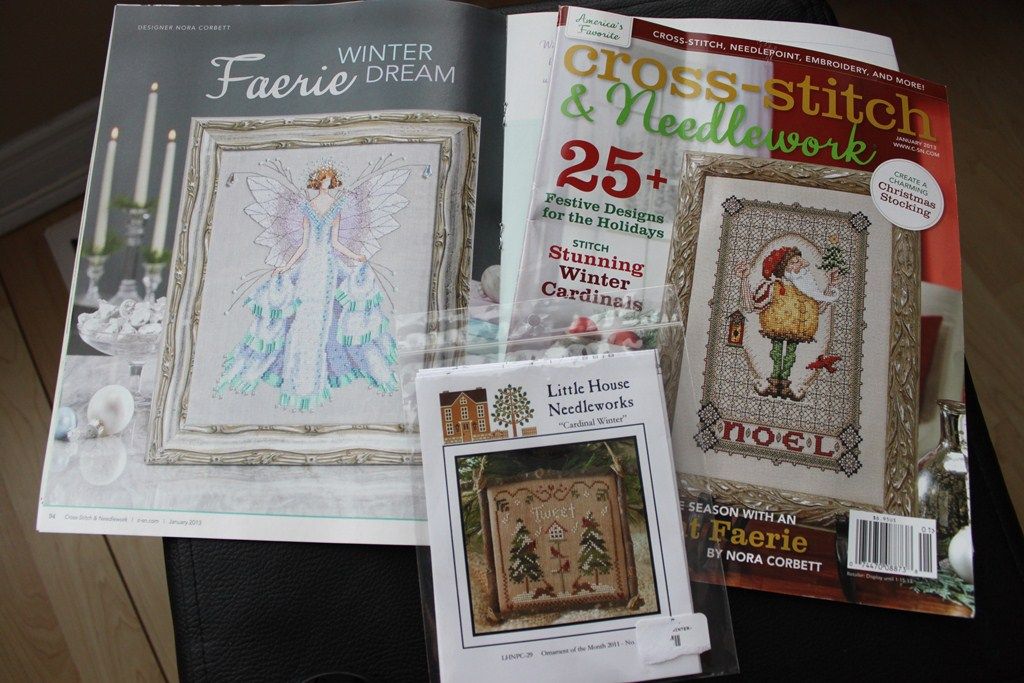 To enter, all you have to do is follow my blog and/or comment on this post. Do both and I will enter you twice. I will draw a name this Sunday, January 27, around 6:00 p.m. EST. Good luck everyone!
And now back to stitching, since it's so cold outside even the dog doesn't want to go out.