My laptop and I have been fighting all week. Apparently, it didn't like the new Flash Player version. Long story short, I'm probably never, ever getting back together with Internet Explorer, but everything now works and I can finally see my new, longer followers list. Welcome! I see lots of new faces and I look forward to getting to know you all better through your blogs and comments. And thank you to Jo of
Serendipitous Stitching
who's sent some of you my way.
I had a happy dance earlier this week! After too many months languishing, almost finished, Bluebeard's Princess is now finished!!!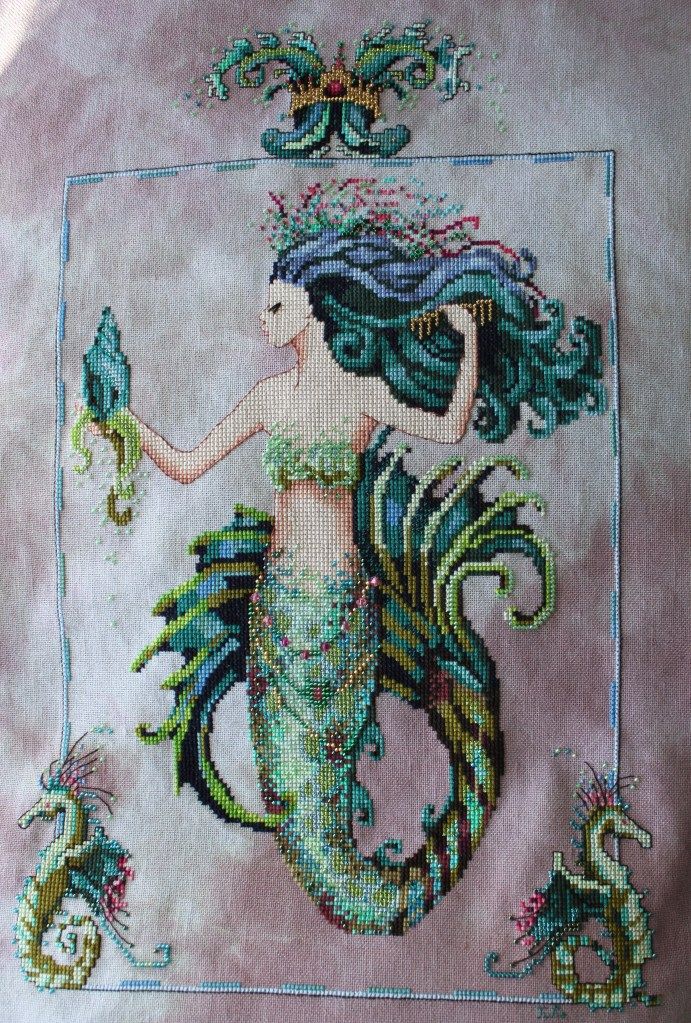 The design is from Mirabilia and I stitched her on a solo piece of hand dyed 28 count Quaker Cloth from Silkweaver. I made a few changes. I'm not a fan of Mirabilia's recent habit of backstitching skin with dark browns and greys, so I used DMC 632. And, um, there's a little mistake in the crown. But it's lovely nonetheless and I couldn't be happier. I wasn't originally crazy about her face on the pattern cover. I may or may not have nicknamed her Miss Piggy. But I love her face now. Maybe it was the softer colour for the backstitching. And the seahorses at the bottom are both really cute.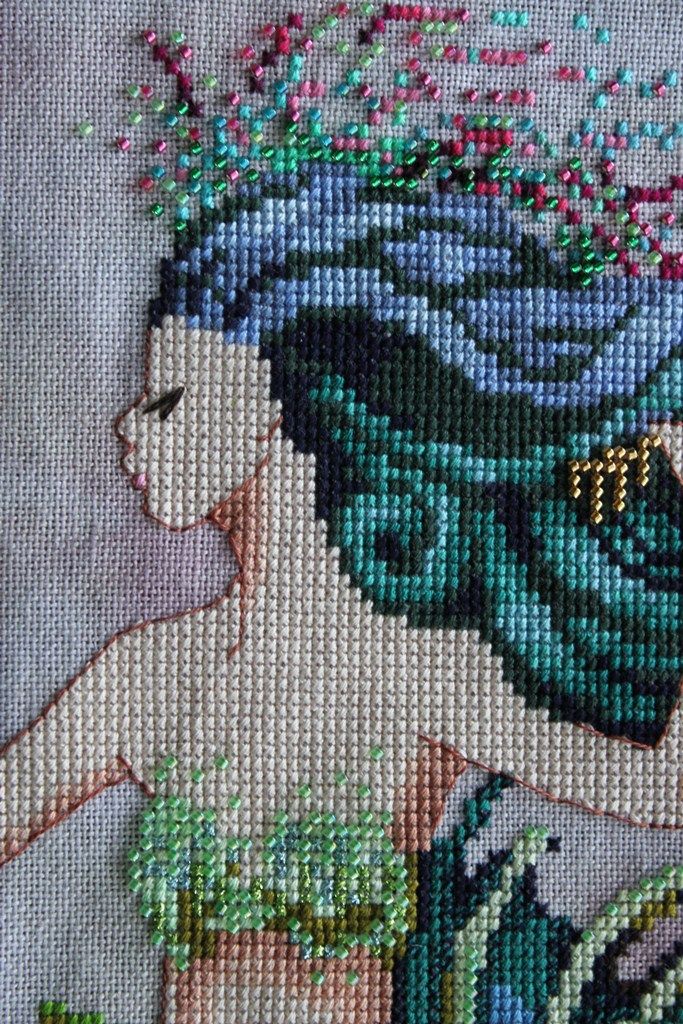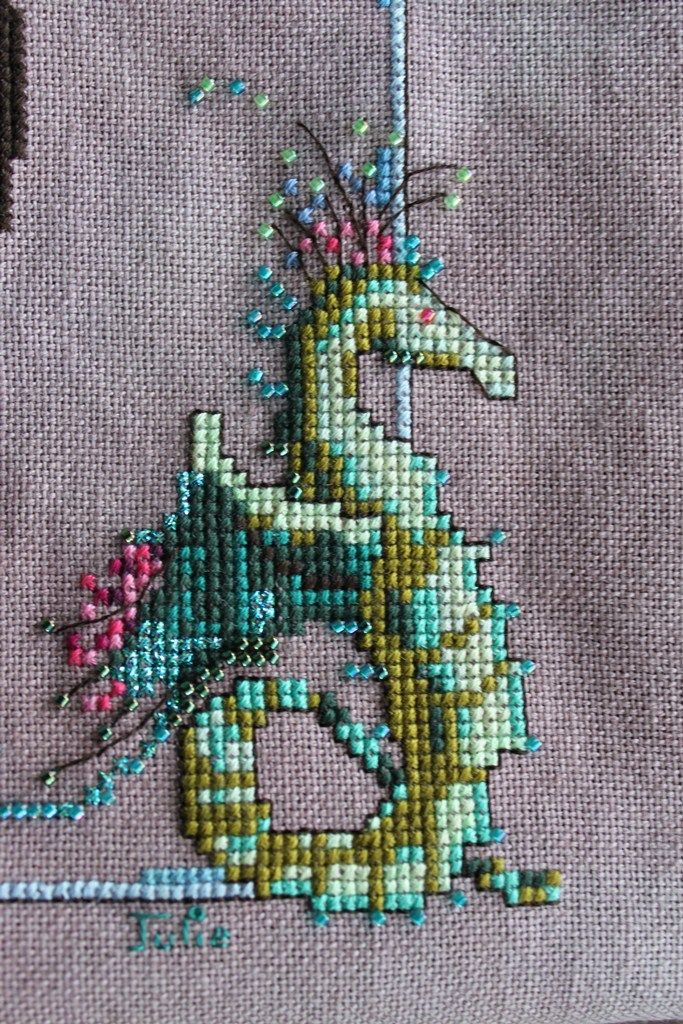 But lest you think that I spent all week playing around with my laptop and wanting to throw my laptop out the door into a snowbank, I have also been busy working on the Beaded Dragonfly Tile by Chatelaine.
My bead pack FINALLY arrived earlier this week from European Cross-Stitch and I dove right in. I'm hoping that by not having to do all of the beading at once, it won't seem so bad. But it took me a good part of the day yesterday just to do the beading in the centre. Apparently I'm not that fast a beader, especially when I'm using 11 different colours of tiny Delica beads. The effect is stunning, but... At this point, I'd rather backstitch and I hate backstitching.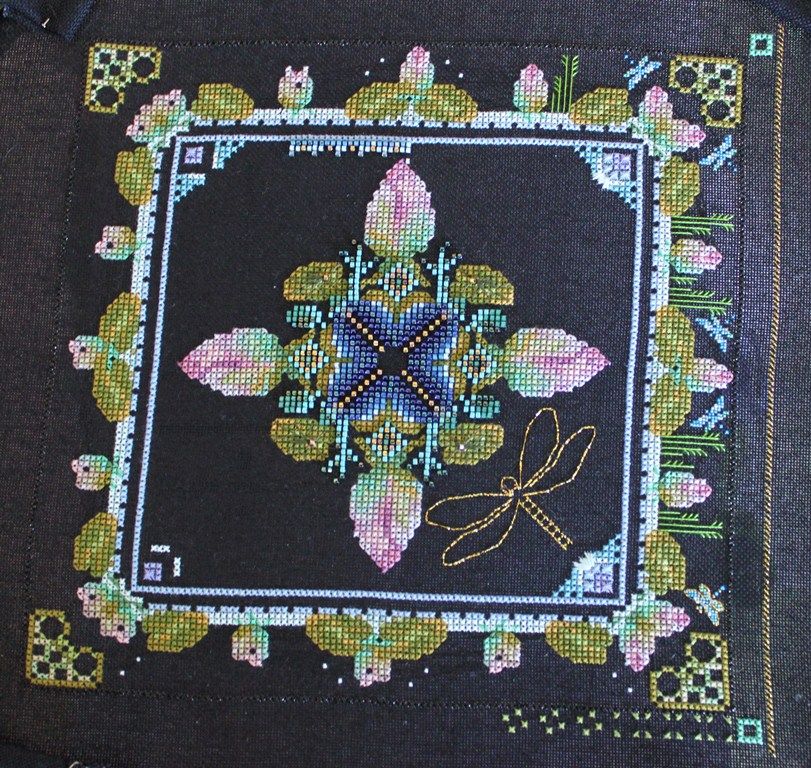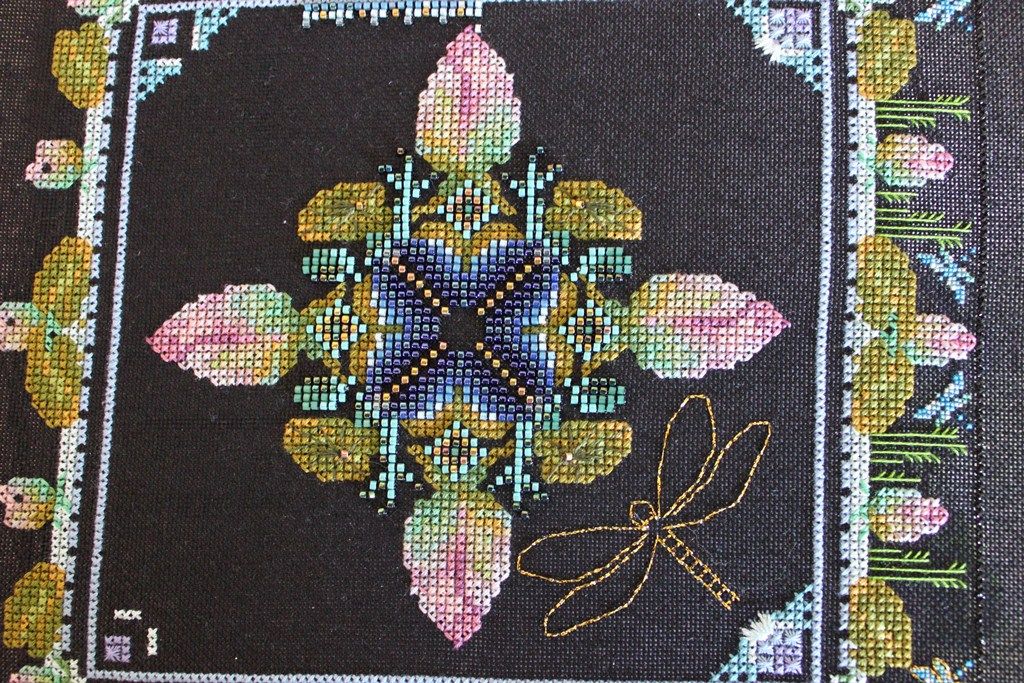 But what makes it all worth it is the middle border. I love the smaller lotuses, with the reed grasses and tiny dragonflies. There is a bit of backstitching still to do around the lotuses and leaves, but I smile every time I look at this part. The eyes and backstitching were supposed to be black, but as they wouldn't really have shown well on my black fabric, I switched to gold, which is used in the tail. I love the blingy effect it gives my dragonflies.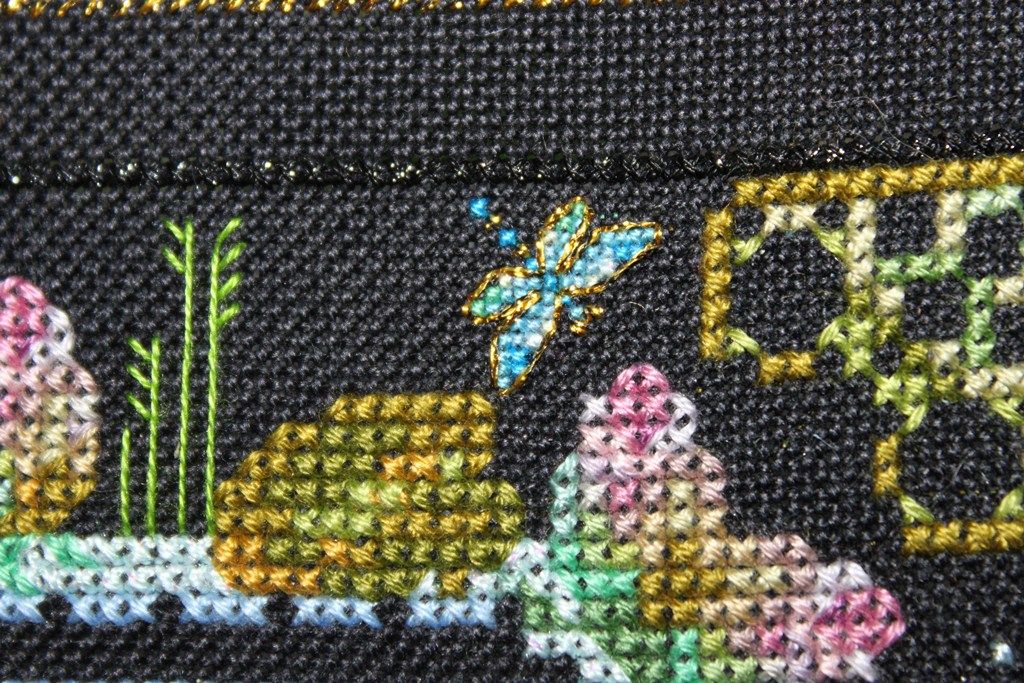 Time to get back to it, after a bit of new follower blog reading :)
Julie