I'm now back to stitching and my arm is good as new :)
I can't tell you how relieved I am. After some time with Google and WebMD, I was scared silly I had tendonitis. For now, though, just in case, I'm stitching in shorter bursts and I'm making sure I have more support as I stitch and work on my laptop.
I picked up Beaded Dragonfly Tile and I just couldn't resist doing some more beading. I love the blues and turquoises that Martina of Chatelaine Designs chose, and it adds so much bling to the pattern. I have a first beaded dragonfly to show off. Martina suggested that they be backstitched and then beaded, which worked pretty well. Only three more to go.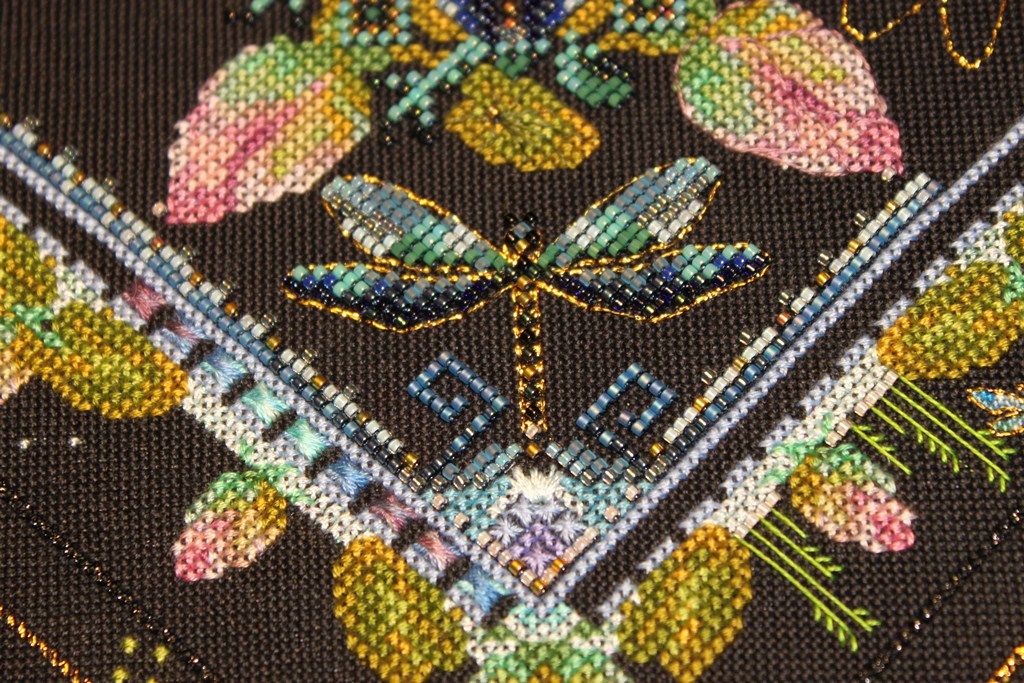 Happy stitching everyone!
Julie